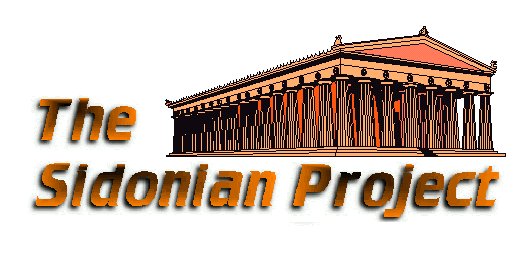 ---
A Preview of - Phase 1 - is now available.
---
What happens when you have done your best computerized acoustical and sound system modeling but the results are far off? You build a model. Not any model. You build a model large enough that you can use off the shelf measuring equipment and change the room configurations quickly. You build the model with reusable parts, walls and architecture. You build the model in the simplest of methods, not for RT60 testing but to organize room reflections for the ideal sequence of events for optimum listening and singing conditions.

We call this the Sidonian Project. It is a step by step method of combining the art of real model building with computerized modeling. Churches will be able to plan their acoustics and sound system to such detail, that a poor sounding church will be hard to make if you follow the process. This is not a new process, but it is under development using this refined method.

Phase 1 of the Sidonian Project is about making low cost physical models and doing computerized testing on them for churches. The term "Sidonian" comes from historical records of biblical history. King Solomon hired Sidonian Architects to build the temple. What the biblical record suggests is that the Sidonian Architects built what their employer wanted, not trying to create their own ideas of changing society. Further research also suggested that the Sidonian Architect learned how the build the temple without making a noise in another location before actually building the real temple of Solomon without using hammers. The attention to such details seems left out in much of today's new churches - especially in church acoustics and church sound system. A Preview of Phase 1 - is now available. Please view and send your comments. Thank you. It is a big web page with many graphic images. Back to THE LEARNING CENTER
---

Church Sound Network
63 Lockerbie Avenue, Toronto, Ontario Canada M9N 3A3 PH. 416-248-9007

For questions or comments, our e-mail address is - jdbsound@echo-on.net




Copyright (c) 1997 JdB Sound, Acoustic

---
Copyright © Jan. 1997 - 2001
This Page was created by JdB Sound, Acoustic Lab.
---