Acoustic Modelling is a great tool but it is very limited at predicting the outcome of how half round diffusers will behave in a church. A better method of calculating or predicting an acoustical change in a church, a worship space or any space where people gather to listen to speech and participating in group singing is needed.

Years ago, a group of church sound experts stumbled onto how well half round shapes were so effective in managing the sound of a worship space. This simple and affordable method of acoustical treatment works very well at absorbing the right amount of bass yet maintaining the highs for better speech and music intelligibility. You could say it is better than any other method of managing sound in a church.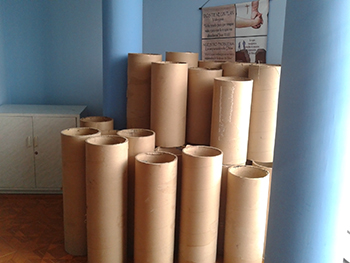 Its powerful, it's Biblical (which means it always works), it's attractive and it's affordable. There was a lot of testing done years ago and the results were wonderful. The solutions that worked well in one room size, worked just as well in other rooms with similar problems regardless of room size or shape. The solutions could be scaled up or down as needed. The limitation was that we only tested for the most common church problems. All of the 400 plus churches that already have this acoustical system are very happy and pleased with the results compared to what they had before or any other local churches in the area that didn't use this system.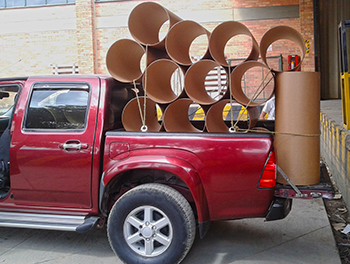 As a researcher, it was never enough to just make the room better. Do you really think it is enough to bring a room with no acoustical management or the wrong treatment where it was only giving less than 30% of it potential performance (which is typical of most churches) to a performance level of 85 to 90% of it's potential? The real goal has always been to get 100% of the performance out of every space.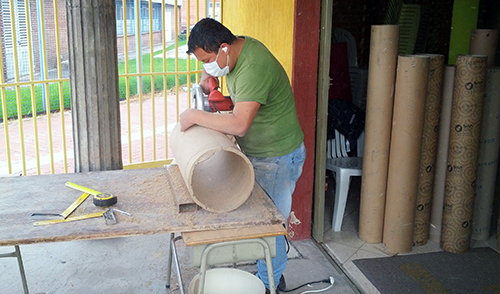 So how do you do that if you can't calculate or simulate the end results on a computer? What do you do with a system that allows you to test the frequency response of a room, and if the room has spikes at a few given frequencies, you can adjust the installation of the product to get rid of them, but you have no way of confirming that before you install the system? What would happen if you had a test room where you can test an unlimited set or parameters that allows you to verify the acoustical fixes before they are made?

Have you ever been to a church that has flat panels on the walls and it didn't sing well or they were struggling with the sound system or the room sounded bassy or hearing speech was loud enough but it was hard to understand? Chances are they had a noticeable echo or noise problem (noise is out of control reverberation) which was so bad that they fixed. The difficulty is, acoustical problems come in layers. What they wound up doing was exchanging one set of problems for another set of problems. Since most acoustical fixes are expensive or "home made" no one wants to address the problems again so everyone has to put up with it for years to come.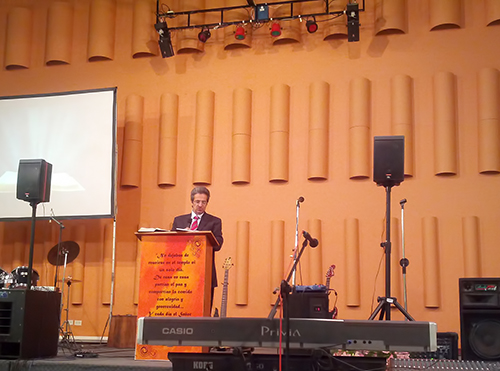 Acoustical problems are always in layers because sound waves vary in length from a few inches to over 30 ft. and if you ignore managing the big waves that carry most of the power in sound, then you're just changing the color of the mud.

So what would happen if you have a test room and you can test for all of these variable? What happens if what is confirmed in a test room translates from the test room to the larger room needing a specific acoustical fix? Would it be possible to get 100% of speech and musical performances out of every house of worship? What impact would that have on the church community?